We Design, Manufacture and Install Timber Framed Solutions.
We are a truly national provider of Timber Framed Solutions for Self Build, Residential Developments, Apartments and Airspace. With over 30 years of experience, we can deliver the most challenging projects. 
Our goal is to ensure the highest quality at the most competitive prices, originating from the need to provide a cost-effective solution for offsite movement. Frame Build UK are part of the SKUK Group

Thermally Efficient
FBUK were specifically chosen to deliver their high performance thermally efficient Timber Frame system.
Speed of Build
The precision cut millimetre perfect system was installed in just 8 weeks for all 8 plots.
Factory produced Timber Frame panels ensure that quality and consistency can be met. Due to our ISO9001 certification, we produce panels that meet the highest standards.
Our typical panel uses a 140mm CLS timber studs at 600mm centres. To achieve the desired U value, we also offer various insulation options.
Houses developed using structural timber solutions can be built up to 30% faster than traditional construction methods. In addition, with the product being manufactured offsite, there is a 90% reduction in waste. A Timber frame home can reach a weathertight stage of the build much sooner than with traditional methods of construction – a crucial driver for any self-build or housing solution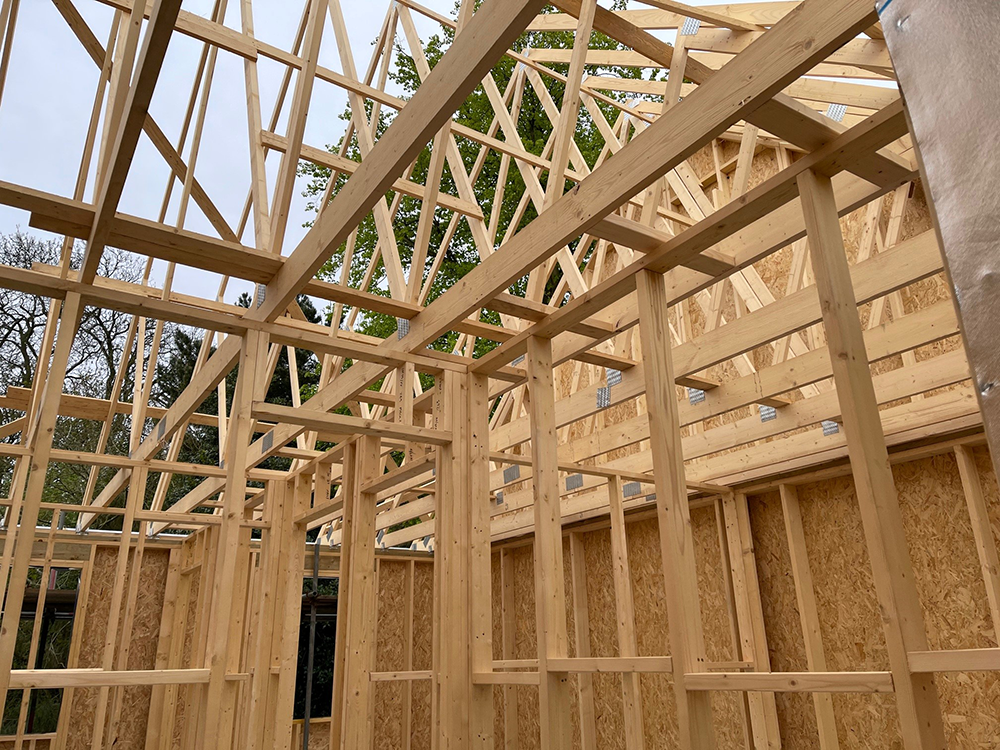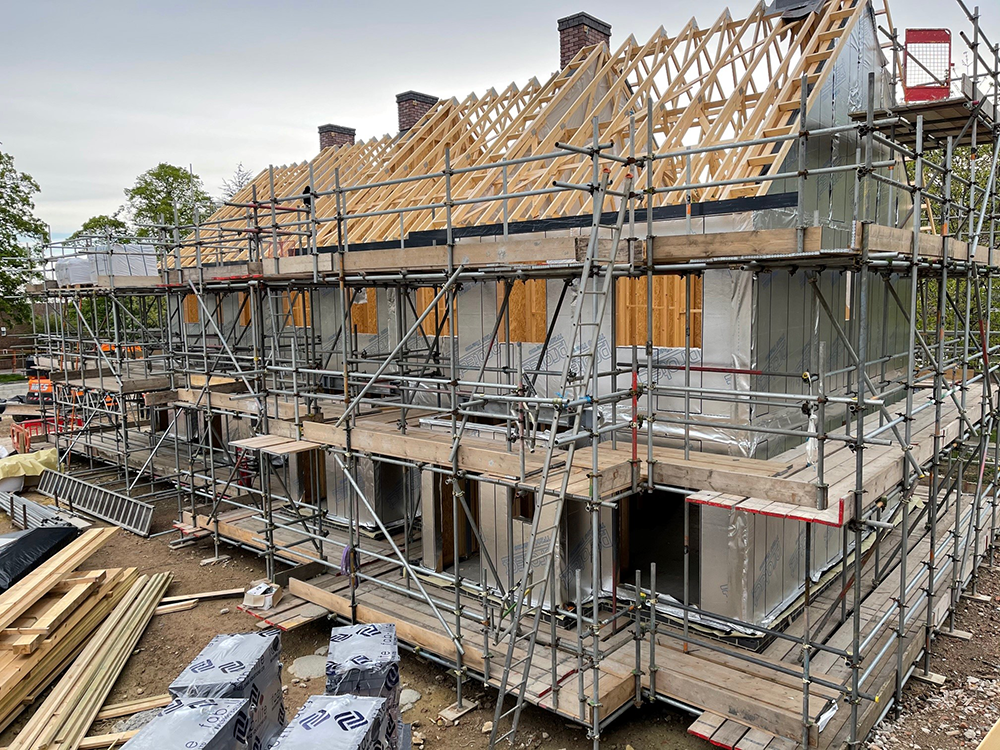 Insulated Timber Frame Panels
The factory fitting of insulation within the frame is a method of improving quality and limiting the typical site errors. Cold bridging problems are reduced and the guarantee of the correct material being installed is much easier!
Panels are typically insulated using rigid board which helps provide better U values at much thinner thicknesses. Typical thicknesses would be 100mm and 120mm PUR/PIR insulation board. Other insulation options are available and achieving better performance is very easy.
Floors can be either be I joist or metal open web joists subject to client specification
Frame Build UK | Part of the SBUK Group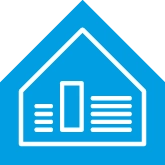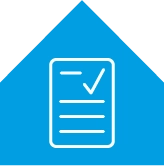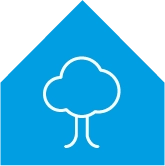 Sustainable Sourced Timber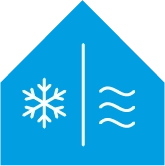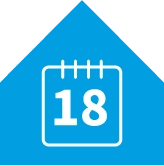 Incredibly Fast Build Times